Value of the Month: Kindtober
This is our second year celebrating KINDTOBER for our October value of the Month! Help us spread kindness throughout our community this month and always!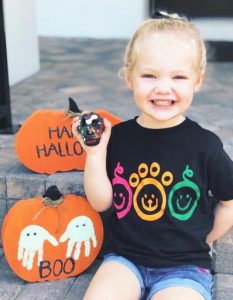 Soho Sitter of the Month
Ms. Maria A is a Psycholody student and is originally from Venezuela. Maria loves baking and decorating, arts and crafts and being outdoors.  She also enjoys introducing children to new games and the Spanish language. She is very imaginative and engaging with children of all ages and hopes to help with you and your family, in the future!