About Us
---
Best of the Bay & Best of South
Tampa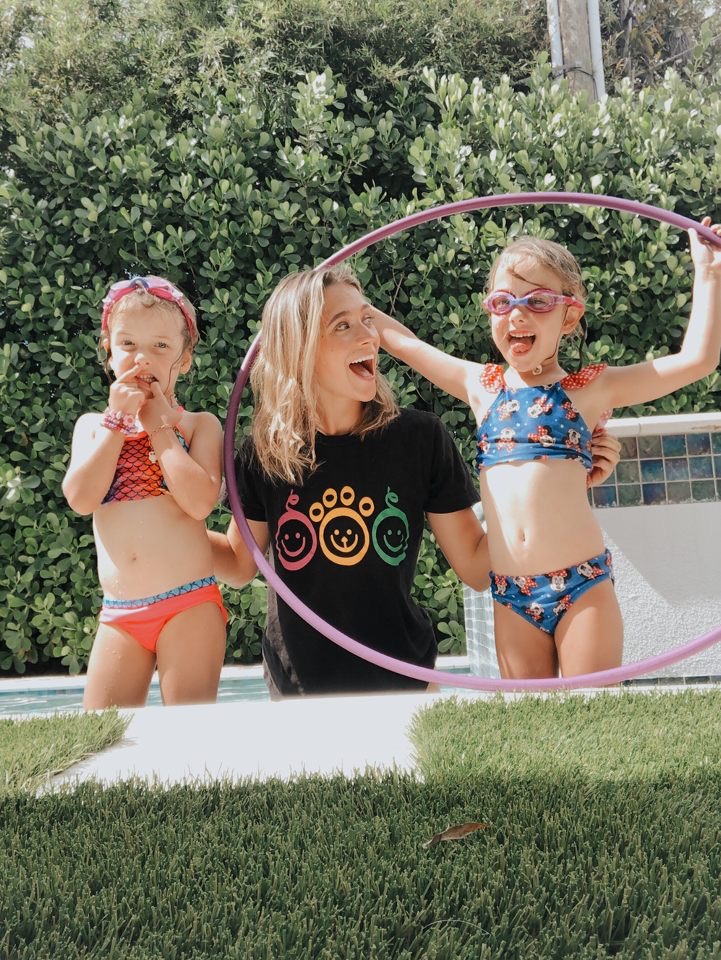 Voted Best of the Bay, Best of South Tampa and Local Neighborhood Favorite! SoHo Sitters was founded in 2014 by a University of Tampa alumni, named Stephanie.  She founded this company with high hopes to provide families of Tampa Bay with a sense of reliability, comfort, safety and ease, when finding quality care for their precious children and pets. Stephanie is a proud mother to-be and SoHo Sitters is a local military run business.
Celebrating almost 10 years in business, SoHo Sitters, continuously works to provide families with the utmost quality care. They are also the very first agency, in Tampa, to provide families with an innovative, easy to use app (link provided after sign up). Their continuous originality and creativity, promptness, professionalism, quality of care and passion to help others, is what truly makes SoHo Sitters shine.
SoHo Sitters primarily services the Tampa Bay community, including South Tampa and all of Tampa , Seminole Heights, Westchase, Lutz, Brandon, Riverview, Temple Terrace, Citrus Park, Odessa, St. Pete, Wesley Chapel and more. Please see a list of their locations, here. SoHo Sitters offers a variety of services to help with all types of child care and pet care needs. Please review below and contact us if you have any questions!
1.
SPORADIC BABYSITTING: 
We are happy to help with your sporadic babysitting needs, such as date nights and here and there
occasional
needs. We take 0 cut from all of our sitters, which attracts top quality care givers for you and your family. We also help with events, church daycare help, travel needs, occasional driving needs and more. With sporadic needs, we try our very best to accommodate you with the same sitter, but cannot make any guarantees, as everything is based on the sitters' schedules. Once signed up, you will receive a link to access our easy to use app, to view sitters bios and submit sitters. All of our sitters are already fully screened, Infant& CPR certified, Epipen trained, 18 years of age or older, 2 + years of child care experience, educated, professional and well rounded.  We also have a mix of vaccinated and non vaccinated sitters, for all preferences. You can also save great money by signing up for the entire year, versus paying for this service, monthly.
2.
TEMPORARY ONE MONTH OPTION:
We are also happy to help families who need our service one time or only a few times. Perhaps you are traveling to the area, are in a bind or whatever it may be, we can help!
If you are needing only a full week or a couple weeks of temporary help, anything under 3 weeks, we cannot guarantee the same person and will need to see if we have the bandwidth of sitters to support this ask, so please contact us! 
3.
CONSISTENT NANNY CARE: 
 We also help with short term (1-3 months) or long term, consistent nanny needs, which is any consistent weekly care from 1 hour per week to 40+ hours per week. We can help with up to 1 month of service all the way up to a year of service! We take all the work off your hands and into ours. We outreach, advertise, interview, screen and present candidates to you and your family. The nannies are paid and employed directly by you and your family and we take 0 cut from them. Please allow up to 4 weeks from the day you sign up for us to help find you wonderful candidates! Please contact us for further pricing based on your needs, too.
4.
PET SITTING:
 We help with here and there pet sitting, for travel needs and occasional visits! Fur babies deserve our love too and we are happy to accommodate you with the most qualified, professional and loving pet sitters.
RATES
can be found here.
READY FOR THE BEST CHILDCARE IN TAMPA BAY?