We are proud to present you with our original, user friendly web app (soon to be mobile app). We are the only local agency to offer an innovative, organized and easy to use app for busy parents, like yourself.
Sitter Bio Highlights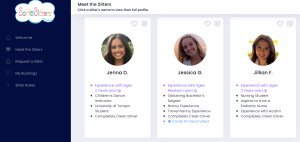 Once you sign up for sporadic babysitting (unlimited plan, temporary one month or upfront save big plan) you will gain full access to our one of a kind web app, which can be found at my.sohositters.com 
Within the app, you will have access to our sitter bios, an easy to use request form, your upcoming bookings and so much more! 
Full Sitter Bios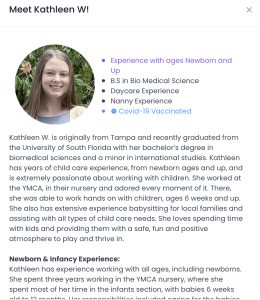 Request a Sitter Tab
(Stores all of your info for next time, aside for future dates & times you wish to request) 

Once your request is submitted, our system will work to find you a sitter and confirm via email, with a calendar reminder included.  Your sitter will also be in touch! If you ever need a future sitter, simply login and request, anytime!