Below are a few of our sitters! SIGN UP to view more and start requesting, today!
At SoHo Sitters you KNOW the types of sitters who will be caring for your precious prides and joys.
ALL SITTERS ARE: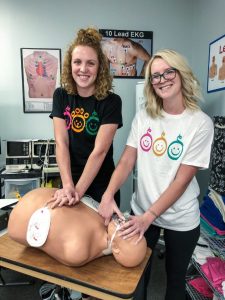 College Educated & well rounded individuals
Are 18 years of age or older
Have completely Clean Backgrounds (Checked Yearly)
Are Safe Drivers and Have Safe Vehicles
Have Excellent Child Care References
Are Infant & CPR certified every 2 Years
Are Presentable & Professional
EpiPen Trained
Infant Choking Trained
Have 3+ years of child care experience
Are extremely passionate about working with children
Follow our rigorous handbook, including educational development, strong engagement, tidiness, timeliness, positive reinforcement and so much more
Encouraged to bring Activity Bags to each shift & sanitize toys and materials before reusing.
The majority of our sitters are teachers, education majors, behavioral health specialists, social workers, psychology majors, nursing majors, social workers, nurses, allied/public health majors, NICU nurses, bio- med majors, athletes, previous nannies, camp counselors, volunteers  and so much more!
SIGN UP HERE TO VIEW MORE TOP QUALITY SITTERS AND START REQUESTING (using our one of a kind APP!)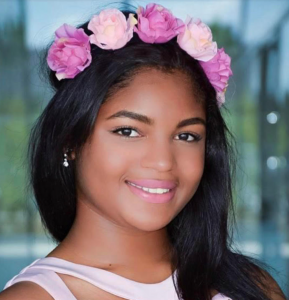 Nevi B. proudly holds her bachelor's degree in public health with a minor in healthcare. She is also seeking a master's degree in public health. She is also a part time counselor at a local clinic. Her long term career goals are to someday manage a hospital or health department. Nevi has over 10 years of experience working with children, ages 2 months and up.  She has worked with many families for all types of needs, including date nights, after school help, driving children and overnights.  She also worked in a daycare center, as well as church settings with large number of kids. Nevi enjoys engaging with children and building strong bonds with them. She goes out of her way to help in any way she can. Nevi is also fluent in both English and Spanish and is willing to teach any family who is interested in learning a new language. * Fully Vaccinated for Covid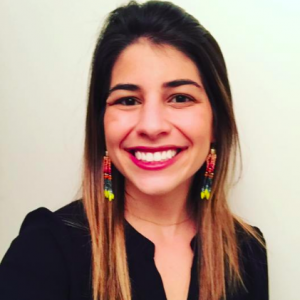 Jordyn D. is a highly experienced, creative, nurturing, and fun caregiver. Her love for children began as an overnight camp counselor 10 years ago at Lake of the Woods Camp. Her high energy and positivity were some of the qualities that made her a fantastic counselor for 6 years! Throughout college, she was a long-term nanny for two elementary aged children. Her responsibilities included helping with homework, playing games, cooking, and getting the kids ready for bed. Currently, Jordyn is a 2nd grade teacher in Hillsborough County. She has a passion for children and loves seeing them grow and learn. Outside of academics, Jordyn loves to be outdoors and exercise. She even started the club "Girls on the Run" at her school where students from grades 3-5 engage in a running club where they build confidence and other important life skills. *Fully Vaccinated for Covid
SIGN UP HERE TO VIEW MORE TOP QUALITY SITTERS AND START REQUESTING (using our one of a kind APP!)