Our December SoHo Sitter Value of the Month is The Act of Giving. During this time of year, we love to give back to others and show our support in our community. Help practice the Act of Giving with us!!!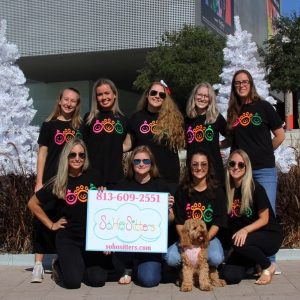 SoHo Sitters Holiday Event was such a blast. Thank you to everyone who visited. The gingerbread houses were such a hit! 
DECEMBER SITTER OF THE MONTH: Ms. Daniela D
 Daniela is currently pursuing her undergraduate degree in psychology. Once that's complete she hopes to continue her school further to obtain her masters in childhood development psychology with the dream of becoming a children's counselor. Outside of her studies, Daniela enjoys photography and traveling. She hopes that she inspires all the children she interacts with to live with love and kindness!